Canvas speaks to Neda Salmanpour, the winner of the 8th edition of the Van Cleef & Arpels Middle East Emergent Designer Prize. This year the theme highlighted butterflies and biomimicry to address challenges in design and propose works that blend design and nature.
---
How do you feel about being chosen as the winner of the Van Cleef & Arpels Middle East Emergent Designer Prize?
Neda Salmanpour: Im very excited! The prize is a great opportunity, especially for younger designers, because there Is so much you want to do and create at this, stage in your career. We have a lot of passion, a lot of love and so much to give, so it's very humbling to be selected and to have the support of Van Cleef & Arpels.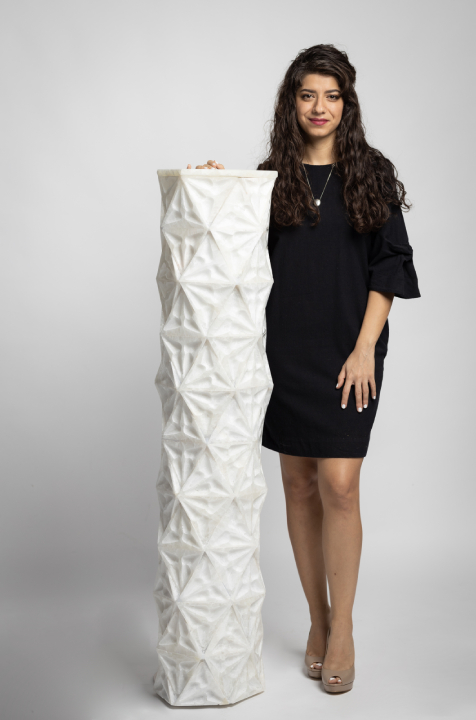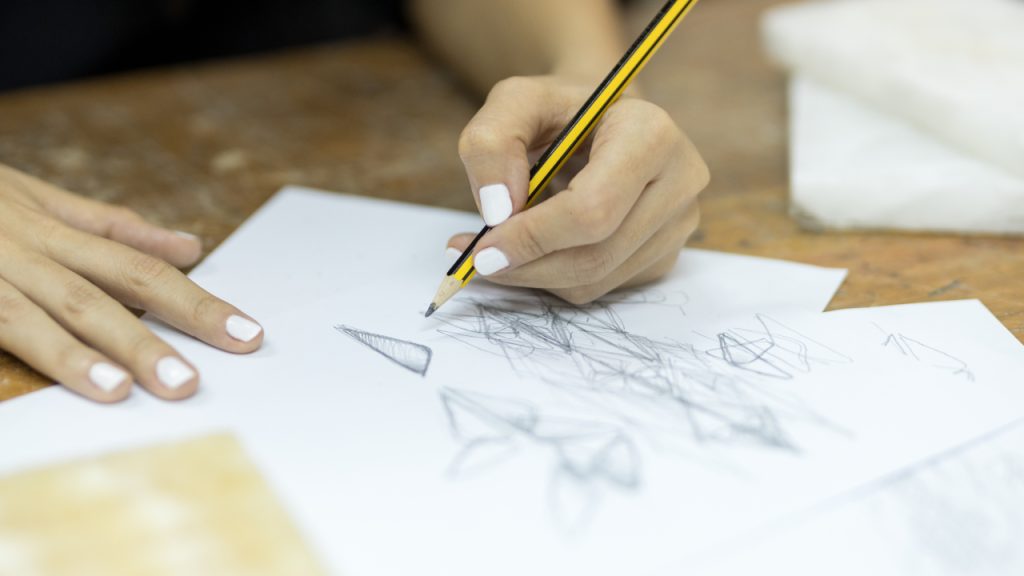 What first captured your imagination when you were given the brief?
It's always interesting when you research something that you've never questioned before, as you don't have any preconceived ideas. Butterflies are so delicate and I wanted to capture their movement and translate their motion. One question for me was how to cross boundaries and translate something physical into a different domain so that then, when somebody sees the piece, they still feel as if there is something familiar about it. I wanted viewers to feel the delicacy of a butterfly flying away but not directly connect with it. When something makes you feel really good or excited, you say "I have butterflies in my stomach' and my aim was to create a pieces that evokes that feeling when you see it. I wanted to bring the elements together to translate biology into an object that Is, 'modified enough for you to add your own creativity and input to the process.
Let's talk about the materials you used.
Certain species of butterflies have transparent wings, so | wanted the visible structure to be an integral part of the aesthetic. In nature, engineering and aesthetics work together – you cannot differentiate between bone and muscle, nor can you differentiate between what is structure and what Is beautiful. All these elements are integrated and the laser-cut metal fits that purpose. Onyx Is. also slightly transparent. You can see the layers that Earth has created over time and there's also a level of mystery. It is a bridge between biology and product design.
Was it a conscious decision to continue with lighting or did it come naturally with the brief?
Light is magica because it allows the piece to live beyond its physical existence, It can radiate form the design and fill the whole space. My first product design was lighting and I wanted to explore this further. The magic is quite mathematical and the way in which the butterfly connects to the piece. I analysed the movements and patterns and translated those into numbers that connect to the way the light flickers. When all of the elements come together it looks like a swarm of butterflies. There's something special about swarms, of any insects, because although it looks chaotic, they are in perfect harmony.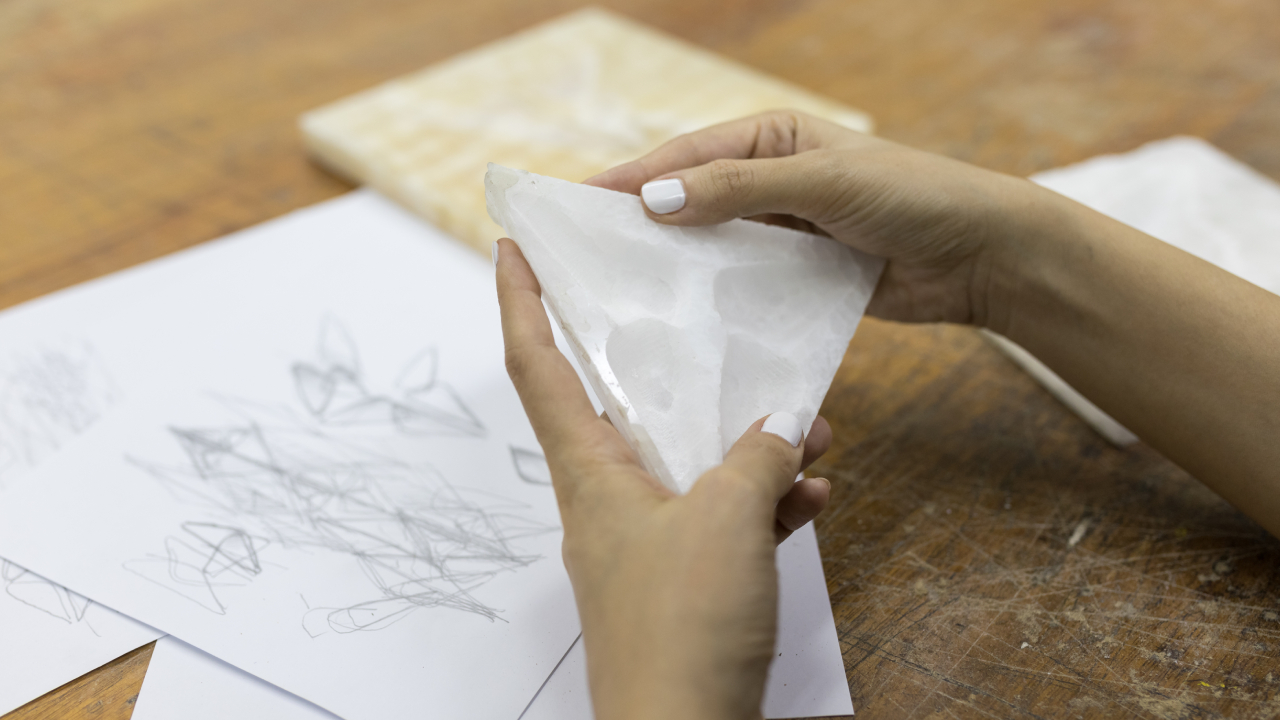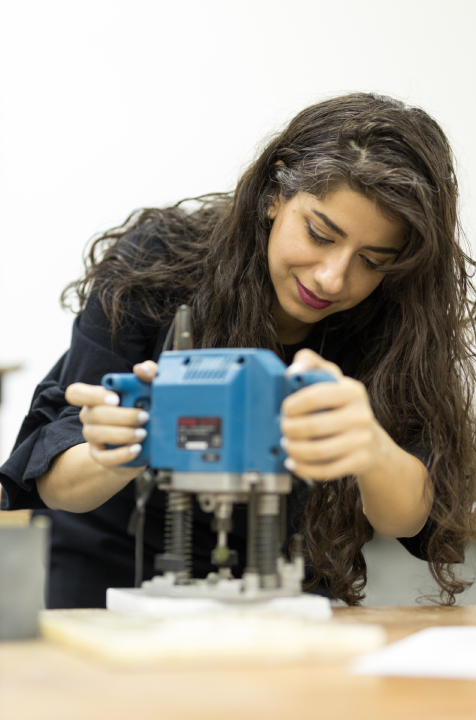 What do you feel this project has taught you about ways of living in the natural world? Will you continue to derive inspiration from it in the future?
Yes, there's so much we don't know. It' really good to be immersed in a topic like this because we all lead such busy lives and I's important, every once in a while, to step out and appreciate that there' a whole different world out there and so many beautiful things, to appreciate.
Neda Salmanpours winning design, The Kaleidoscope, will be on view at Les Salons Van Cleef & Arpels Dubai Opera from 4 November.