In its upcoming edition, Artissima will celebrate its 30th birthday with the flair and rigour that audiences have come to expect from one of Europe's most stylish art fairs.
---
In the gilded history of Turin's commitment to the arts, 30 years is but a blink. In art fair terms, however, three decades is a marathon worthy of celebration. Artissima – the only showcase in Italy dedicated to contemporary art – is celebrating just that, affirming its long-standing commitment to the presentation of innovative and intellectually rigorous works from both Italian and international galleries.
The fair does much more than simply show works to buyers; Artissima builds an art-focused community within Turin, while maintaining an ethos as a curatorial as much as commercial affair.
The 30th edition, running 3–5 November, will continue this tradition. Staged at Oval Lingotto, a vast exhibition hall originally built for the 2006 Winter Olympics, Artissima 2023 will have 181 participating galleries – including 68 monographic presentations – drawn from 33 countries and four continents. Almost 40 of those showing will be there for the first time, a sign of the fair's focus on championing promising artists and new galleries.
As in previous years, a huge programme of supplementary exhibitions and collaborations with museums, foundations, businesses and venues across the city invites curious Torinese, as well as visiting collectors, to enjoy the occasion.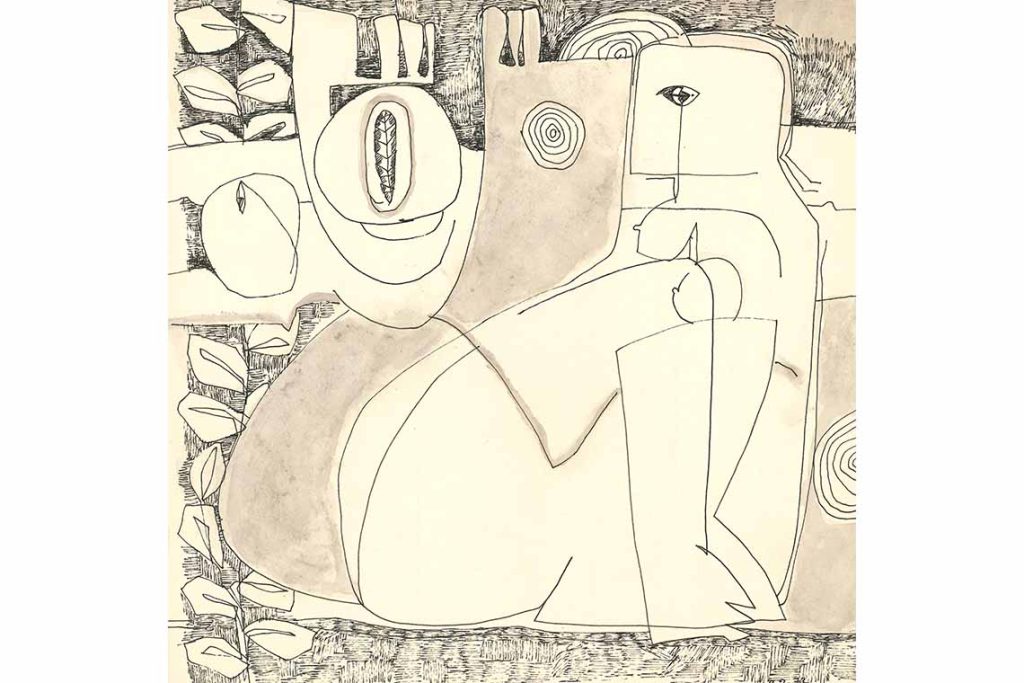 The fair's longevity – a decade more than Frieze in London – is in part due to its unique business model. "It's important to know that Artissima is a publicly owned art fair," explains Luigi Fassi, who was appointed its director last year. "We don't have a private owner forcing us to generate more money." Artissima remains under the aegis of the Fondazione Torino Musei, which preserves, educates and manages public art collections and historical monuments for the City of Turin. This is an art fair for everyone.
The fair's anniversary theme is Relations of Care, inspired by the writings of Brazilian anthropologist Renzo Taddei, assistant professor at the Universidade Federal de São Paulo, who will be a special guest at the fair. Taddei proposes 'care' as a path to knowledge, especially through the preservation and appreciation of diversity. Fassi explains how this thinking connects to Artissima: "Art, in this sense, becomes powerful storytelling, triggering a force for change, a care that becomes conviction about the urgency of responsibility."
Similarly, care has been taken by Artissima's organisers to foster new talent. There are numerous artist and curatorial prizes – each one with a different remit, from perspectives on reality to "unconventional female creativity" – along with grants for galleries showing for the first time (chosen on the quality of the works presented). This year, a new prize, the Premio Pista 500, will be awarded by the Pinacoteca Agnelli, giving one artist exhibited at the fair the opportunity to create a billboard for the former Fiat rooftop racetrack situated next to the Oval site.
The fair is split into four central sections: Main Section, New Entries, Monologue/Dialogue (for monographic shows or dialogues between two artists) and Art Spaces & Editions (books and editioned works). There are three further curated sections: Disegni (focused on drawing), Present Future (highlighting emerging figures) and Back to the Future (rediscovering works from the mid-20th century).
This year, two Dubai-based galleries feature in Back to the Future: Lawrie Shabibi, which will present When Earth Breathes, a showcase of drawings and sculptures by Jordanian artist Mona Saudi (1945-2022); and Elmarsa, which will show works by Baya Mahieddine (1931–98), the Algerian painter and ceramicist whose intuitive, joyful compositions of women and nature sit somewhere between Surrealism and the cut-outs of Henri Matisse.
Similarly sunny scenes (although struck through with social realism) can be found on the lilia ben salah stand, where the Parisian gallery presents the work of Egyptian painter Inji Efflatoun (1924–89). Expect to see vibrant pictures of workers picking dates and women resting under orange trees. Meanwhile, in the Main Section, Zilberman (which has galleries in Istanbul and Berlin) will have works on view by female Turkish artists Sena Başöz and Fatoş Irwen.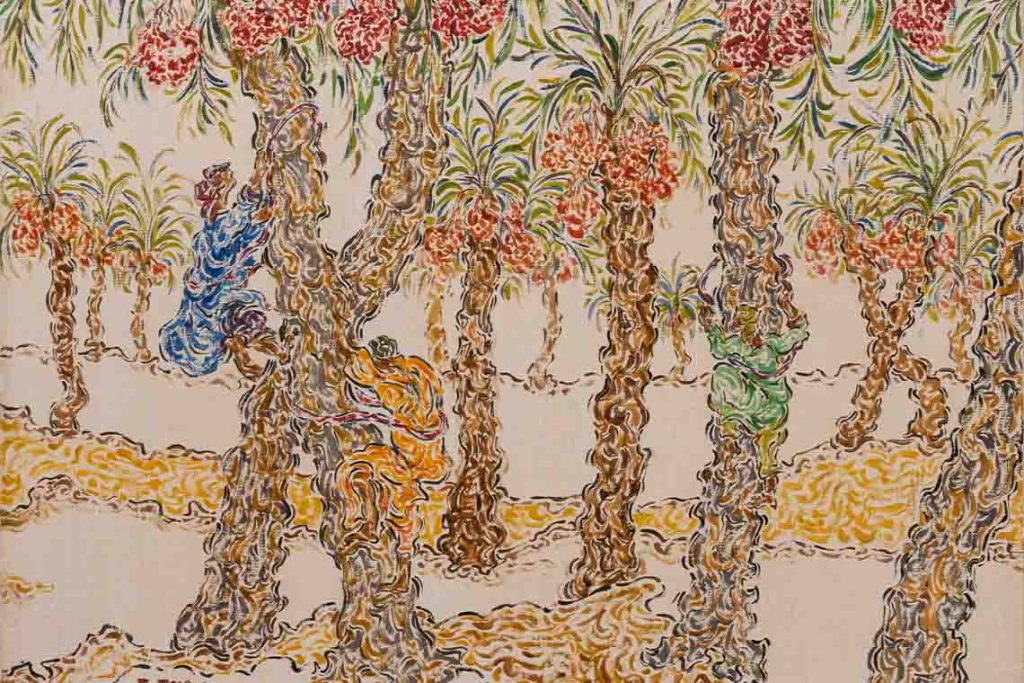 Away from the Oval, an exhibition of new work by Palestinian artist Khalil Rabah can be seen at Fondazione Merz, which will delve into the role of museums and themes of identity and memory; while, at Fondazione Sandretto Re Rebaudengo, a solo show by Polish painter Paulina Olowska will open alongside two new film installations by Peng Zuqiang, which won the illy Present Future Prize at last year's edition of Artissima.
In fact, works can be discovered all across Turin, courtesy of Where traces fade away, a special exhibition with curating by Artissima and in which contemporary pieces from the Fondazione per l'Arte Moderna e Contemporanea CRT collection – sound installations, marble sculptures, tapestries – are placed in civic settings such as palazzo courtyards and theatres.
Over the past three decades, this idiosyncratic model has become a perennial favourite. "We nurture a different kind of gallery and collector," Fassi notes. "When you come to Artissima, unlike Basel, you come because you want to be surprised."