Florentine Knotzer, Yesha Sagar, Batul Aziz
TBA21
Established by Francesca Habsburg in 2002, TBA21 is a foundation devoted to commissioning ambitious, unconventional projects that defy tradition. Located in Vienna's Augarten park and with a solid global reputation, it promotes architectural, contextual, performative and environmental issues and serves as a revitalised centre for the arts. There are free live events on the David Adjayedesigned open-air stage and TBA21 is easily accessible on foot or by bike, so you can check out the exhibitions then grab a coffee and a snack at one of the trendy local cafés.
www.tba21.org
Köstlergasse 1, 1060
Tel: +43 151398560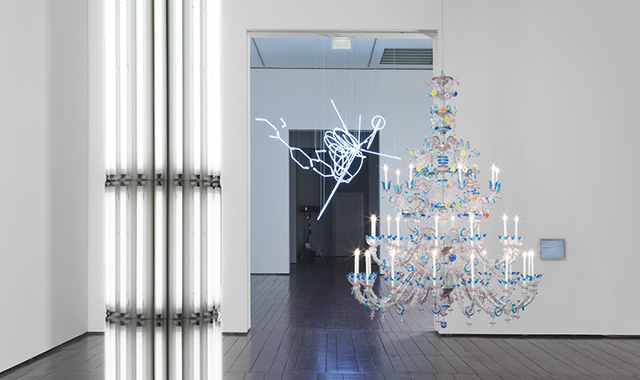 Belvedere Palaces
The Belvedere palace complex was built in the early 18th century for Prince Eugene of Savoy (1663–1736) by architect Johann Lukas von Hildebrandt and is considered Vienna's finest Baroque landmark. The Upper Belvedere is an imperial painting gallery with a two-storey chapel displaying works that include The Kiss by Gustav Klimt, whilst the Lower Belvedere, which once held the Prince's antiques, is now a temporary exhibition space. The stables house 150 objects of sacred medieval art such as panel paintings and Gothic triptychs. A must for any visit, not least for the spectacular views of the city.
www.belvedere.at
Tel: +43 179557134
Prinz Eugen-Stasse 27, 1030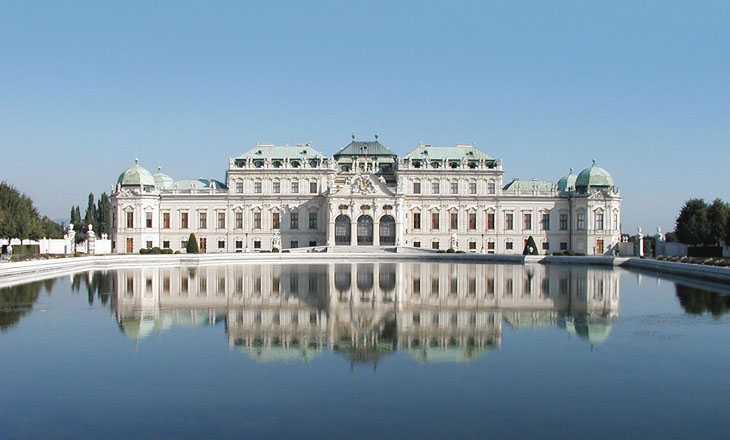 Kunsthalle Wien
A space for Contemporary art in which wellknown artists show alongside emerging talent, both local and international. Opened in 1992 by Adolf Krischanitz, a temporary construction container soon became an influential local art venue. It later opened in the Museumsquartier, an area designed by Ortner Ortner, who fuse Contemporary architecture with the Baroque, and has a diverse arts programme. Not-to-be-missed events include regular talks and panels.
www.kunsthallewien.at
Tel: +43 1521890
Kunsthalle Wien Karlsplatz, Treitlstrasse 2 1040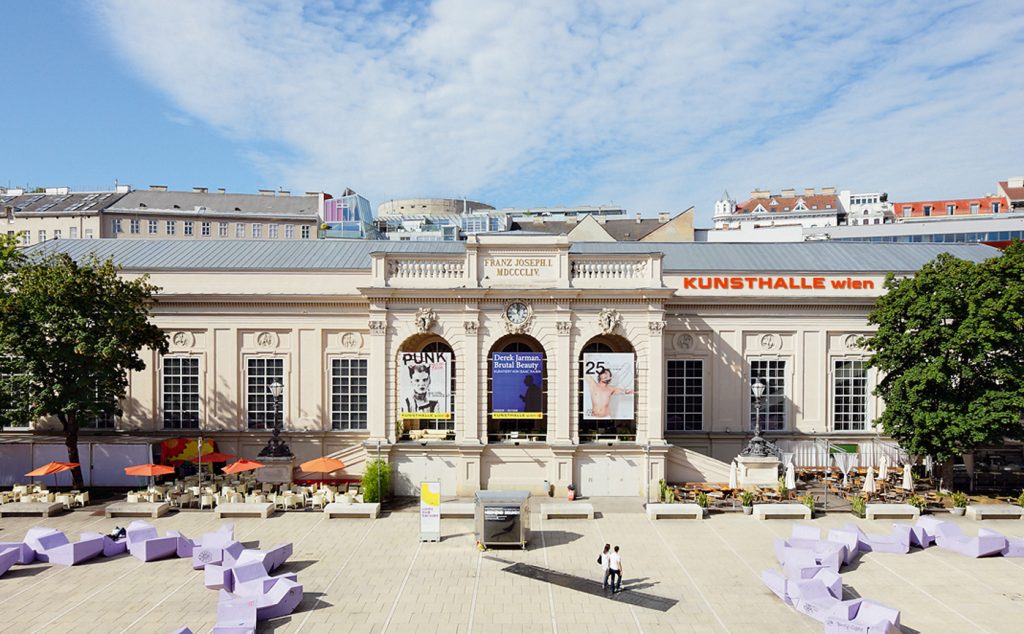 Mumok
Current director Werner Hofmann began Mumok, Vienna's Museum of Modern Art, in 1962 with 90 works and has since expanded it to become the largest Central European museum of its type. Located in Museumsquartier, it now contains 10,000 Modernist, Pop Art, Photorealist, Fluxus and Nouveau Realist works, highlighting various combinations of societal, performative and reality-related art. Viennese Actionism, Austria's radical contribution to the Avant-garde movement, is exemplified in pieces by Guenter Brus and Otto Muehl. Other highlights include photographic and film works and a cinema. A great place to chill among the masterpieces, especially in the summer.
www.mumok.at
Tel: +43 1525000
Museumsplatz 1, 1070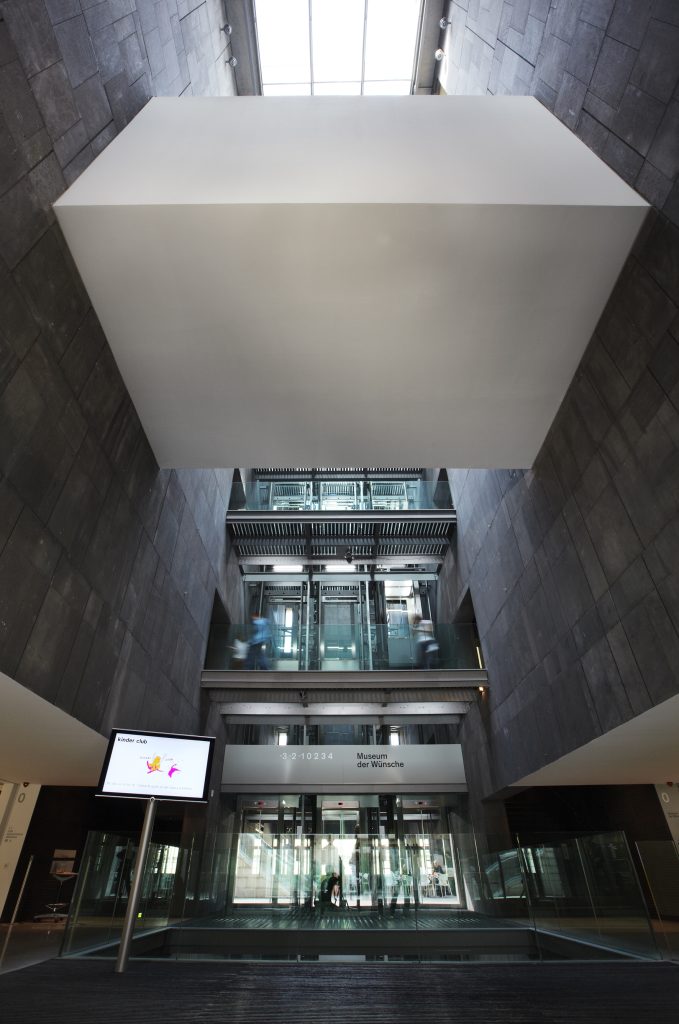 Mario Mauroner
Founded in 1972 by Mario & Waltraud Mauroner, this gallery is all about diversity. After more than 400 exhibitions, 1200 sqm of space was added in 2004, offering a dramatic space for large-scale sculpture – one of the main focuses of the gallery. It also hosts roomnumberOne, exclusively for emerging artists and complementing its roster of international talent. Most recently, in October 2014, it opened another new space, All About Art, with an emphasis on interdisciplinary projects.
www.galerie-mam.com
Tel: +43 19042004
Weihburggasse 26, 1010 Wien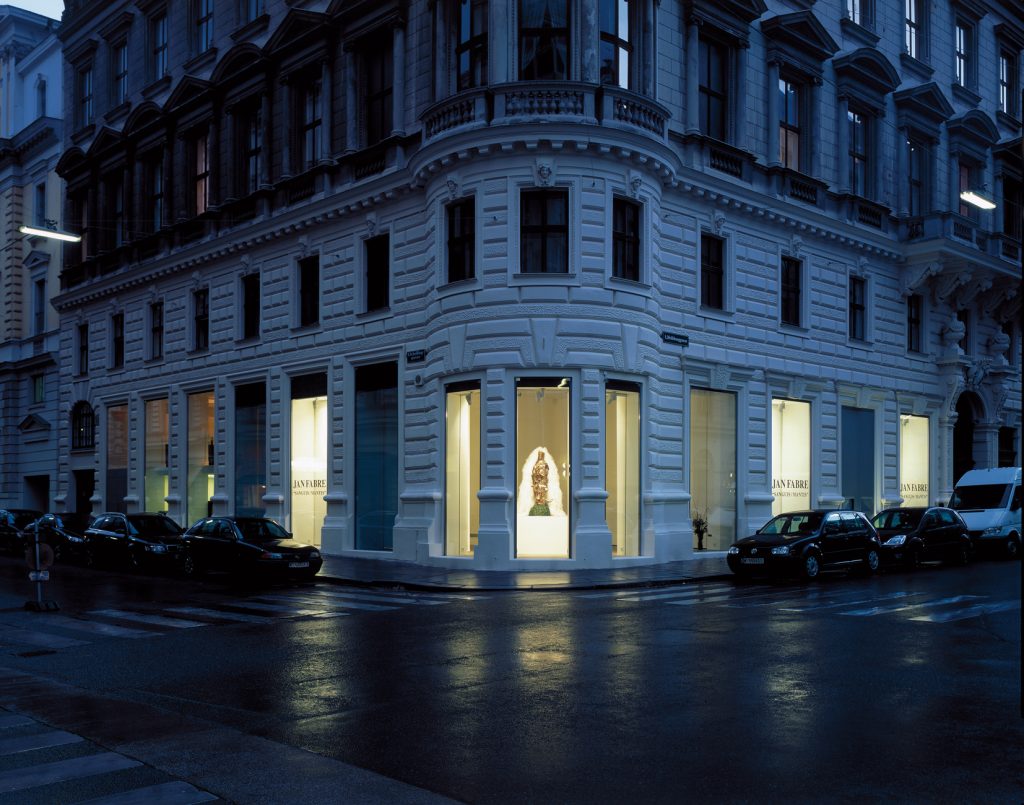 GALERIE MARTIN JANDA
This gallery was created in 1992 by Martin Janda as an alternative exhibition space for political and social art. Centrally located in Eschenbachgasse, together with three renowned galleries it formed a new centre of Contemporary art, close to Secession, the Academy of Fine Arts, Kunsthistorisches Museum and Museumsquartier. The gallery programme is based around international Contemporary works with a bias towards conceptual art. This methodology has led to the gallery participating regularly in top international art fairs such as Art Basel and Frieze London.
www.martinjanda.at
Tel: +43 15857371
Eschenbachgasse 11A-1010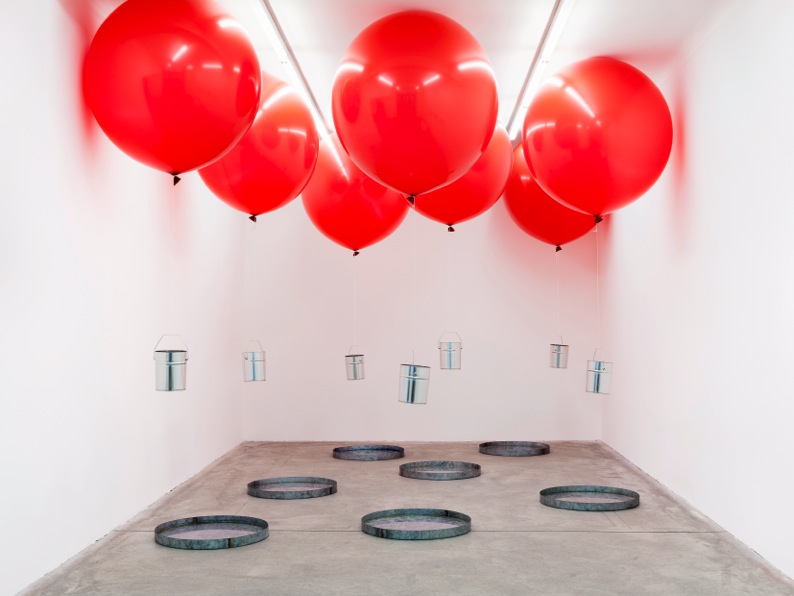 Galerie Krinzinger
Established in 1971 by Ursula Krinzinger, the gallery has held over 300 exhibitions and featured many national and international artists. Expect to find works that push boundaries, with international performance and body art (Chris Burden, Paul McCarthy, Mike Kelly, Nancy Rubins) as well as Viennese Actionism (Rudolf Schwarzkogler, Günter Brus, Hermann Nitsch, Otto Muehl). Since 2002 the gallery has also run a project space called Krinzinger Projekte, which holds specifically curated exhibitions and an international artist in residence programme.
www.galerie-krinzinger.at
Tel: +43 15133006
Seilerstätte 16, 1010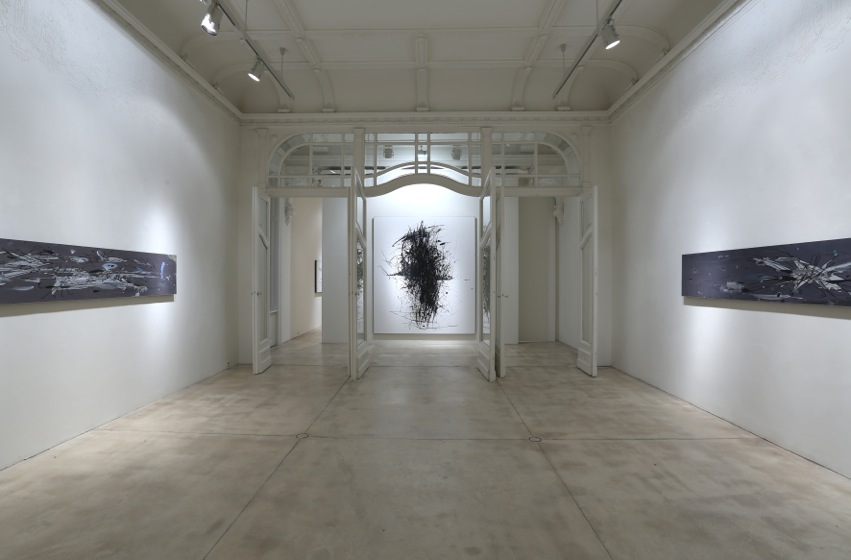 Galerie Andreas Huber
The gallery opened in 2005 with 140 sqm of exhibition space featuring high ceilings and wooden floors in the architectural style of a typical Viennese apartment. Emerging Austrian talent is represented alongside internationally established names, with the programme particularly including artists whose work is inspired by politics, theory and social culture. Performance art, video and public intervention works are a regular feature of the gallery as it consistently makes the rounds of the international art fairs and biennales.
www.galerieandreashuber.at
Tel: +43 1586 02 37
Schleifmühlgasse 6-8,
2nd floor, A-1040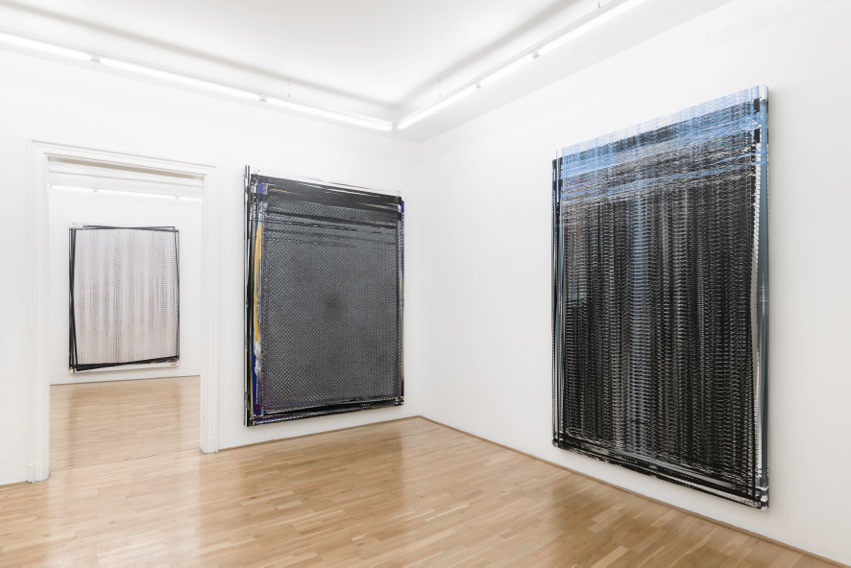 Galerie Hubert Winter
Galerie Hubert Winter was born in 1971 and started by focusing predominantly on Surrealist works. It brought international resources to Vienna by opening a small bookshop of largely Surrealist resources in its space and became a catalyst for the development of the city's art scene. In the early 1980s the gallery's programme evolved to include regular exhibitions of more contemporary works, including important artists from the United States and a critical discourse on the role of women in the art world.
www.galeriewinter.at
Tel: +43 15240976
Breite Gasse 17, 1070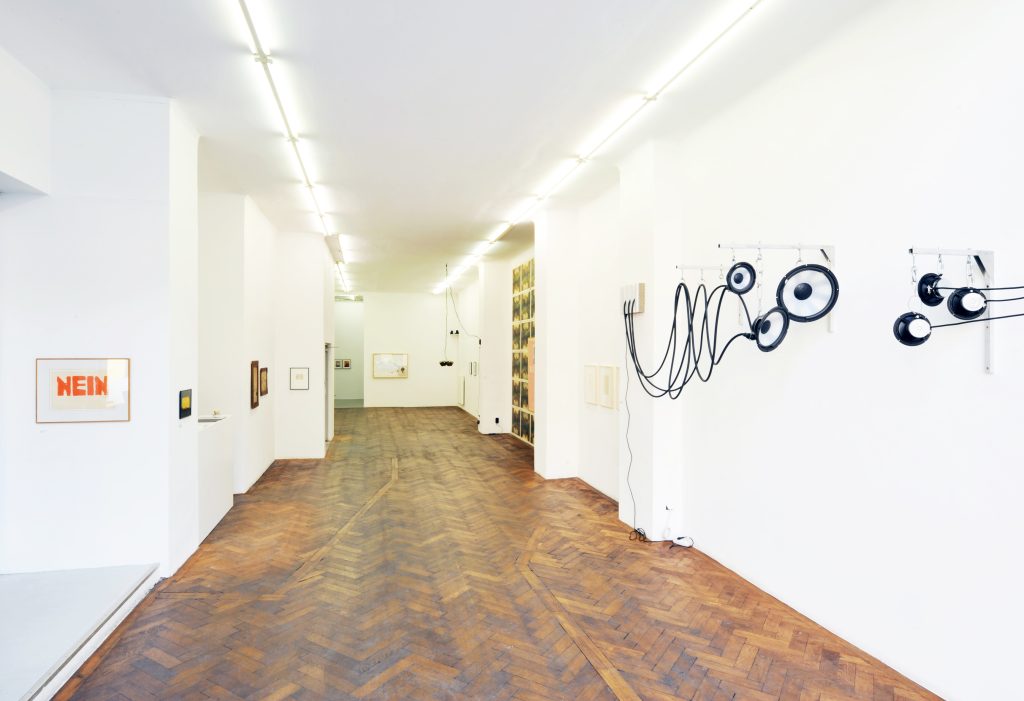 Gallery Meyer Kainer
Founded by Christian Meyer and Renate Kainer in 1998, the gallery acts as a platform as well as a space for interaction and negotiation, where art production is reflected as a socially relevant and effective conversation on the value of art. This includes special publications, exhibitions and external projects in museums and biennials. Active networking and exchange with the international art world has brought established artists such as Liam Gillick, Rachel Harrison, Yoshitomo Nara and Amelie von Wulffen into the Austrian sphere.
www.meyerkainer.com
Tel: +43 15857277
Eschenbachgasse 9, 1010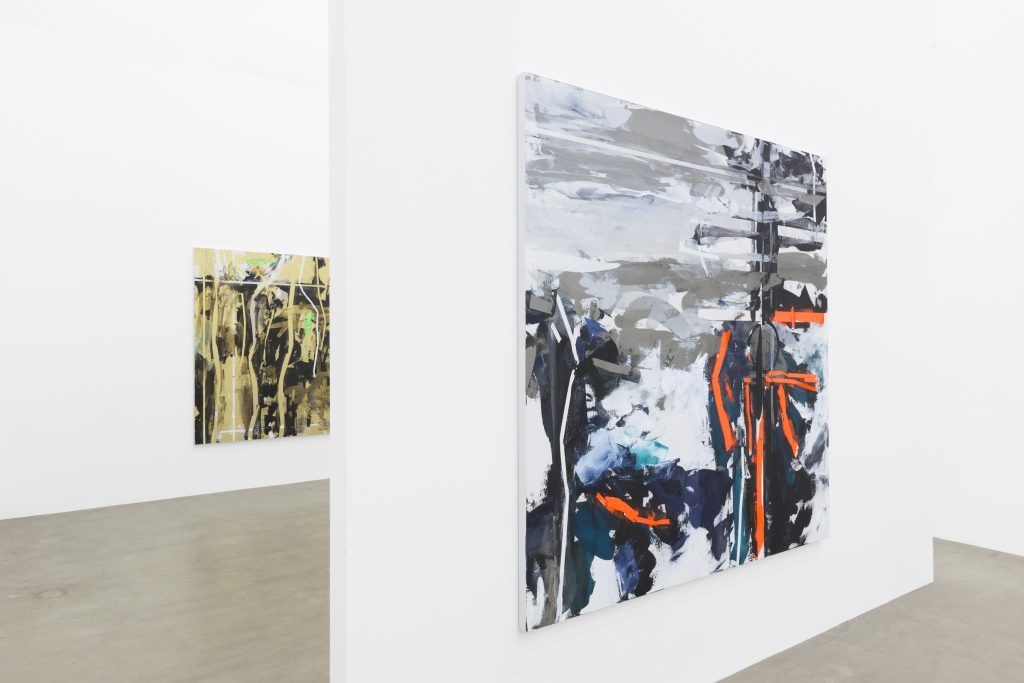 Christine König Gallery
Christine König Gallery first appeared in International in scope, the gallery is defined by an artist-centric perspective that champions artists who respond to the complexities of contemporary society and culture. It was the first to introduce many internationally established artists to Austria, such as Ai Weiwei and Jannis Kounellis. Most works and projects are created specifically with the premises of the gallery in mind, developing a frame of reference over time that encourages rethinking and redefining the character of the gallery.
www.christinekoeniggalerie.com
Tel: +43 15857474
Schleifmühlgasse 1A, 1040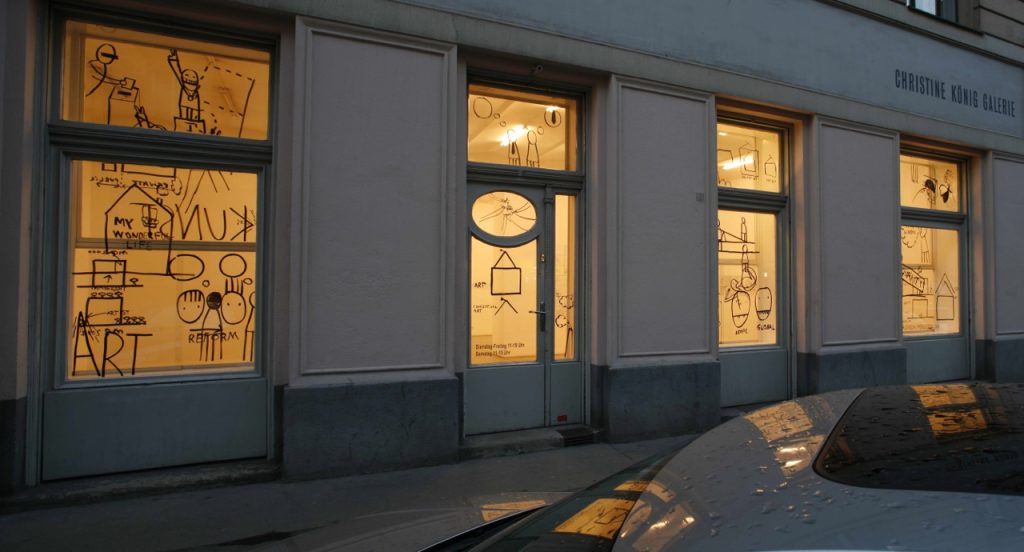 Gallerie Emanuel Layer
In March 2011, a gallery previously named Layr Wuestenhagen was reestablished under the directorship of Emanuel Layr as a project space for emerging artists. Following its success and a demand for larger projects, the gallery has expanded its roster to include additional spaces,
established publication projects and maintained important archival work while curating an ambitious programme of solo exhibitions, punctuated by frequent group shows, acting as a critical support for young artists.
www.emanuellayr.com
Tel: +43 15245490
An Der Hülben 2, 1010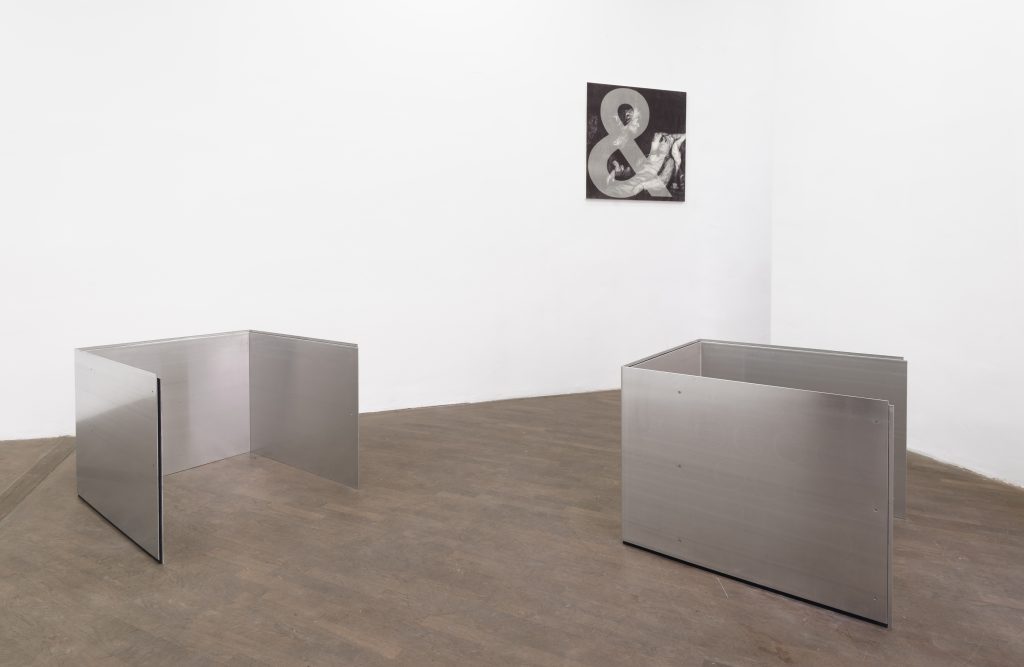 Arnulf Rainer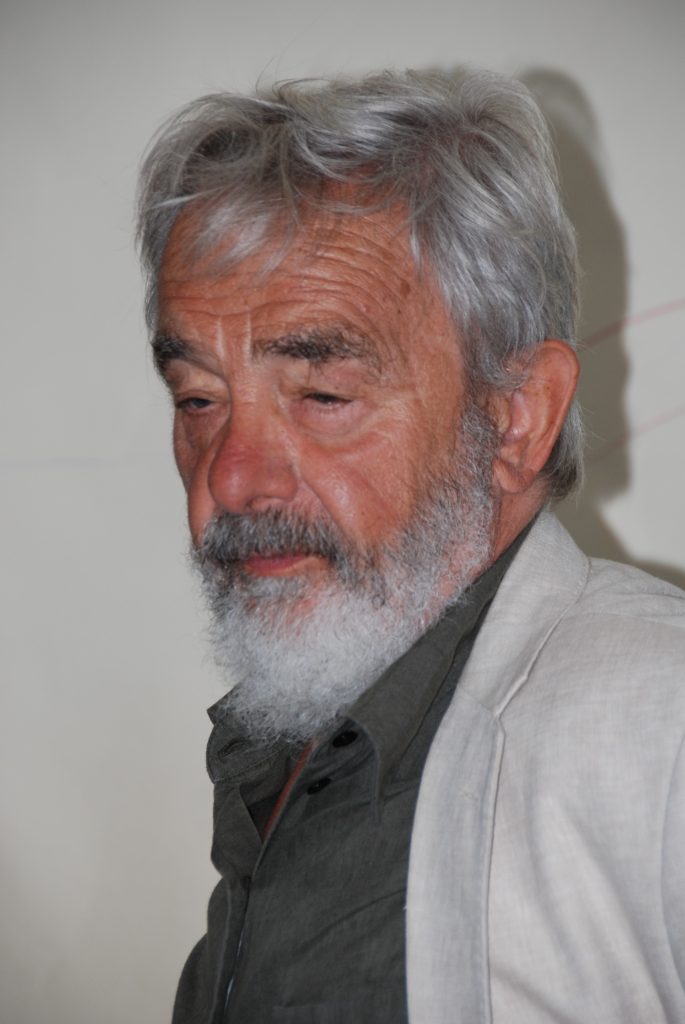 Rainer (b. 1929) is one of the most influential artists of today. Founder of Art Informel and co-founder of the Hundsgruppe, he searches for innovative approaches to painting, constantly developing new strategies while exploring performance and writing. With limited academic training, Rainer uses his suspicious, rational attitude to investigate potential dreams and senses of madness and the subconscious inspired by Surrealism, gradually progressing towards the deconstruction of form. He continues to exploit the interactions between intellectual meditation and bodily expression
VALIE EXPORT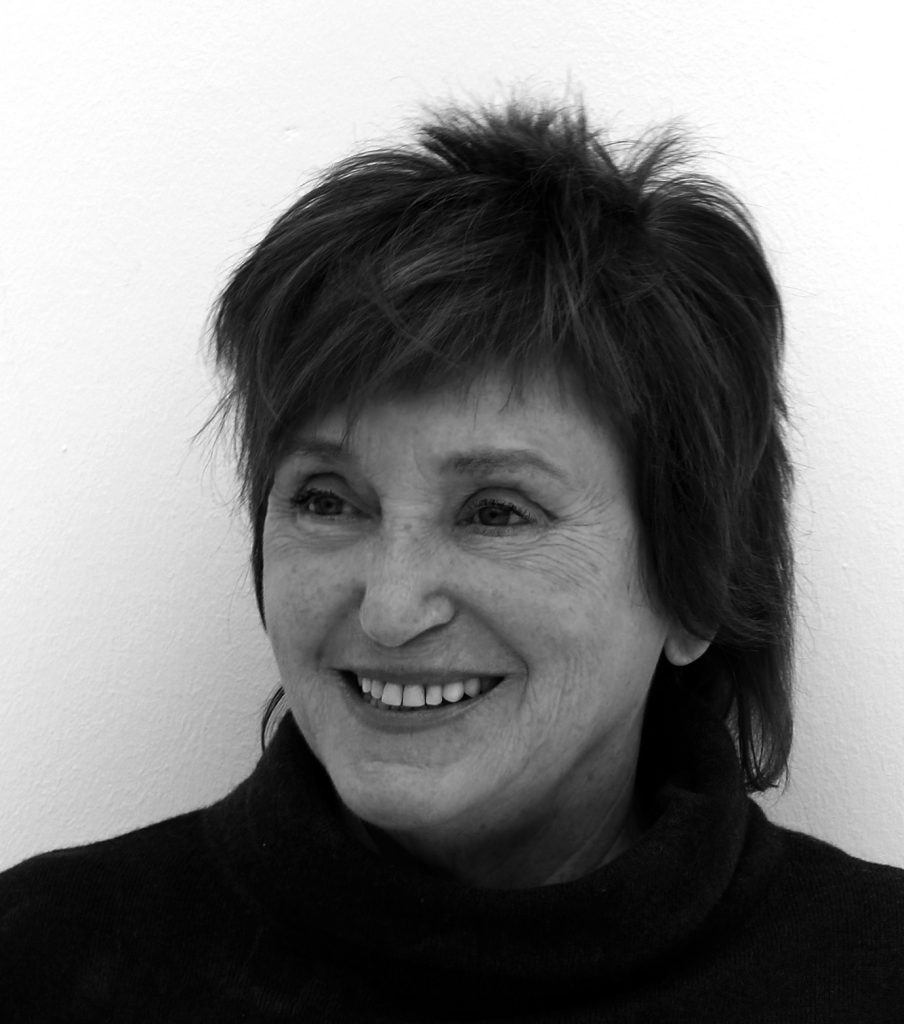 Born Waltraud Lehner, EXPORT is a pioneer conceptual performance artist and filmmaker. Her political and artistic revolution resulted in a name change to appear more as a logo. EXPORT dominated the scene with Viennese Actionist performances, alongside Hermann Nitsch, subjecting her body to danger and pain as confrontations to the growing conformism of post-war Austrian culture. She examines ways in which power relations take over media representations and inscribe upon women's bodies and consciousness, distinguishing EXPORT's practice as unmistakably feminist.
Bernhard Buhmann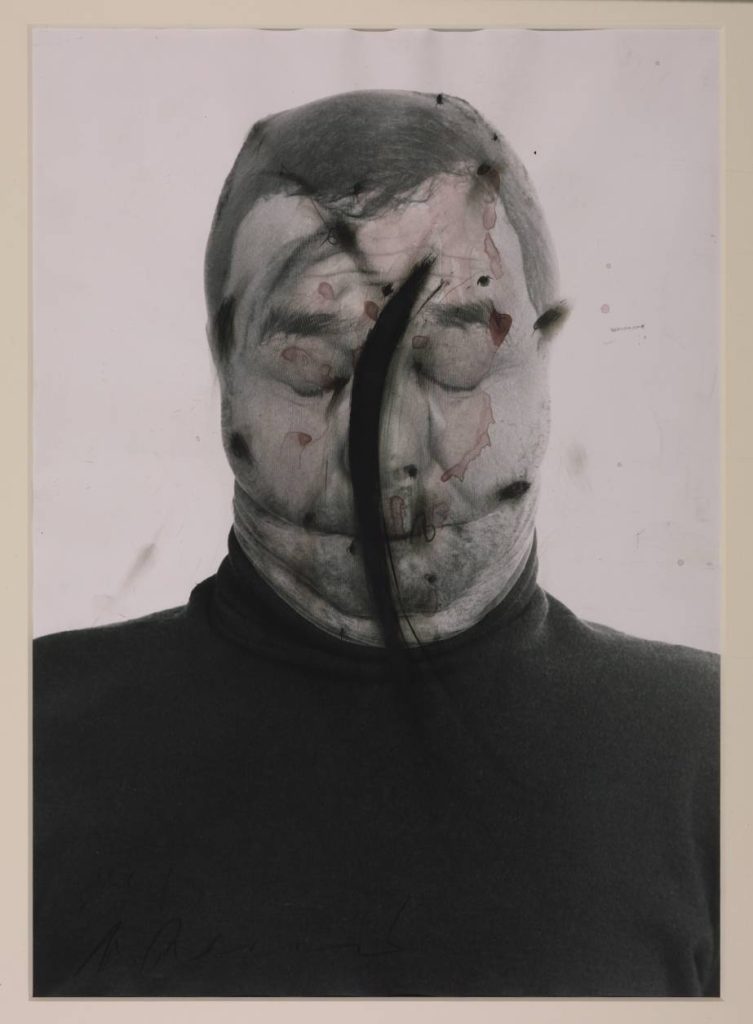 Buhmann (b. 1979) is an artist who brings "playtime" to the canvas by appropriating youthful imagery and vibrant yet moody hues. Buhmann's practice has evolved from literally theatrical to conceptually so, abstracting tightly figurative paintings into more imaginative interpretations of surrealistic worlds. The figures, whether humans, machinehybrids or miniature creatures, may look naive, but they serve as a juxtaposition indicating Buhmann's academic background and personal interest in sociology, a critical look towards society and its functioning.
Polka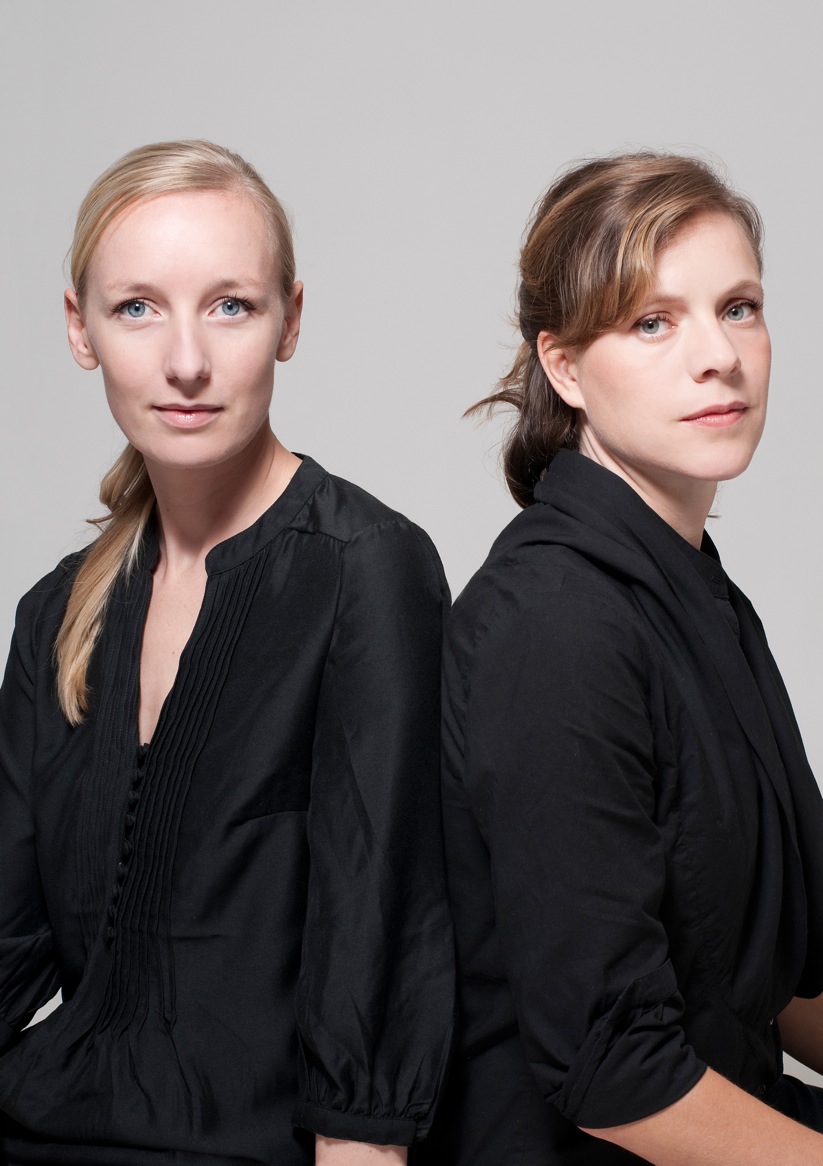 POLKA arrived in 2004, conceptualised by product designers Marie Rahm and Monica Singer. Regarded as one of Austria's most successful design studios, it specialises in furniture and interior installations, collaborating with clients such as Herend, Lobmeyr, Authentics, Wittmann, Innermost, Laufen and Bene, and has received widespread critical acclaim within design and daily lifestyle publications. POLKA is about purpose and practicality but also a certain playfulness, bringing elegance to our lifestyle and exploring our use of familiar objects in search of intriguing alternatives. POLKA likes to surprise.
As designers, which Viennabased restaurant has the best combination of chic tableware and excellent food?
Mochi is an appealing mix of form and decor, an interesting combination of traditional Japanese dishes, designed with a selection of international cuisine.
What's your favourite spot for a classic Wiener Melange (coffee)?
Cafe Tirolerhof.
Which shops offer the best traditional Viennese souvenirs?
Lobmeyr offers wonderful minimal and delicate glassware, designs from 1824 until today. If you are looking for something sweet then Altmann & Kuehne located in Am Graben, offers handmade mini pralines, sold in beautiful boxes.
Where is Vienna's design & gallery scene located?
Galleries are by Schleifmuehlgasse or Eschenbachgasse, and around Lindengasse and Zollergasse you'll find independent design stores.
Share with us a personal Vienna favourite ?
Summer walks through the Volksgarten's rose garden, a beautiful spot with divine scents and next to the Theseustempel, a great venue for interesting Contemporary art shows.
www.polatproducts.com
Designstudio Marie Rahm and Monica Singer Mariahilferstrasse 9/7 1060
Tel: +43 699 11156936 (Monica Singer)
Tel: +43 699 11699096 (Marie Rahm)
Design & Art
Located in the trendy 7th District, Michael Turkiewicz's space Design & Art exhibits Contemporary as well as vintage design objects by Austrian and international designers. Michael's love of art in the traditional sense is ever-present, whether he's at Vienna's Art History Museum (a favourite late-night haunt) or at the Saturday flea market on the hunt for unique objects. His sense of taste and style is reflected in what he offers for sale in his 180 sqm gallery, where you can expect to find pieces by Robert Stadler, Chmara Rosinke, Roland Rainer and Jean Prouve, among others. Michael has a soft spot for some pieces you won't necessarily find in Design & Art, such as design duo Mischer'Traxler, who focus on experimental and conceptual design, or snowglobes with Johann Strauss monuments inside. So, what will you find there? Original objects, prototypes, designs and limited editions, an extensive selection that is perfect for newcomers to design.
www.designandart.at
Westbahnstrasse 16, 1070
Tel: +43 6644269109
Englaender
A local hotspot for coffee, lunch or dinner. The warm red and cool beige combination exudes a casual yet classic Vienna style. In the entrance of the restaurant is an oil painting of the former owner, Salomea Englaender, who was the host of many art salons and a leading figure in the history of Modern art in the 1930s in Central Europe. The menu features traditional dishes like Tafelspitz, Schnitzel and easily one of the best Palatschinken with apricot jam. A little bit of a hip and bohemian vibe in an urban setting makes this a favourite haunt for artists and writers.
www.cafe-englaender.com
Postgasse 2, 1010
Tel: +43 19668665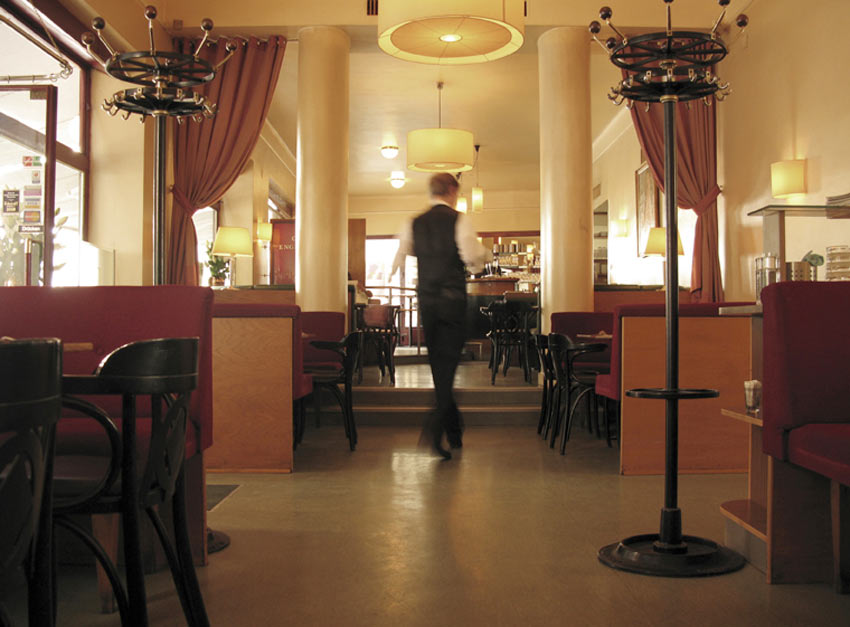 Konstantin Filippou
Filippou's purist, straightforward cuisine is characterised by an unbridled passion for ingredients as well as an eye for what really matters: the essence of taste. Filippou's cooking reflects his multicultural background, born to a Greek father and Austrian mother, allowing for a unique approach to food. Filippou aims to reproduce all the tastes and culinary experiences which he enjoyed in Austria and the Mediterranean during his childhood. With a 5-star rating, the eponymous restaurant provides a top-notch experience complete with excellent cuisine and attentive service.
www.konstantinfilippou.com
Dominikanerbasteir 17, 1010
Tel: +43 15122229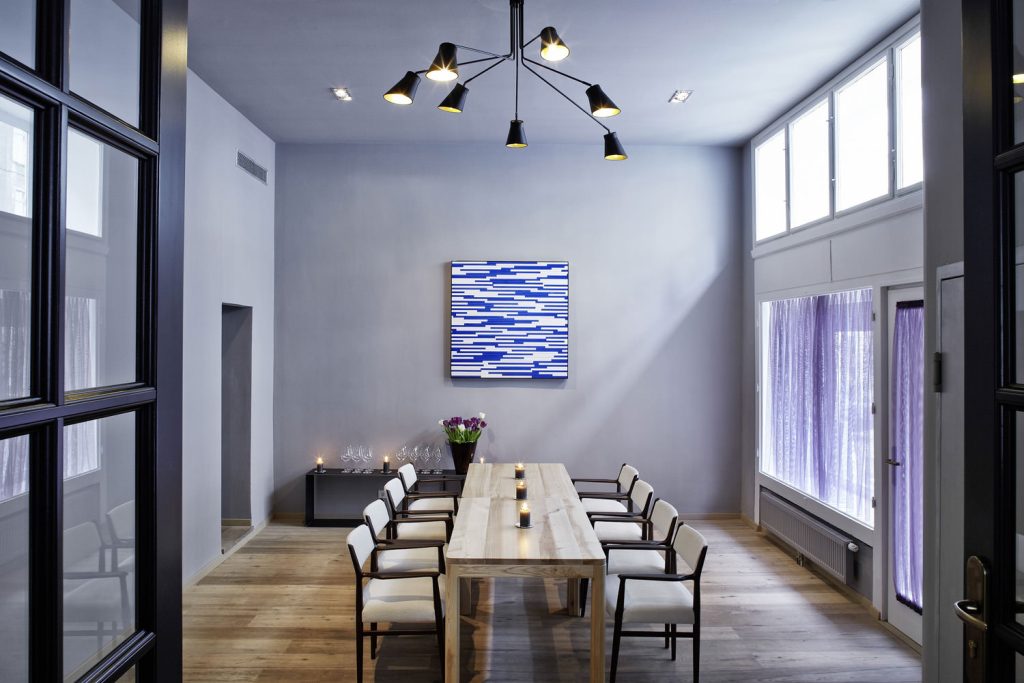 Steirereck
Considered one of the world's 50 best restaurants, Steirereck is one of the spots in Austria. Located in the former Milchhaus Pavilion, a grand Jugendstil vintage dairy overlooking the Wienfluss promenade, a focus on the flavours of nature has granted it two Michelin Stars. Dishes are exceptional and include five-course boundarypushing Austrian meals from chef Heinz Reitbauer. Mirrored walls by PPAG Architects reflect the surrounding park, creating varied visual connections to other tables and to the outside. The restaurant is timeless and innovative, a classic choice that is ideal for special occasions!
www.steirereck.at
Am Heumarkt 2A, 1030
Tel: +43 17133168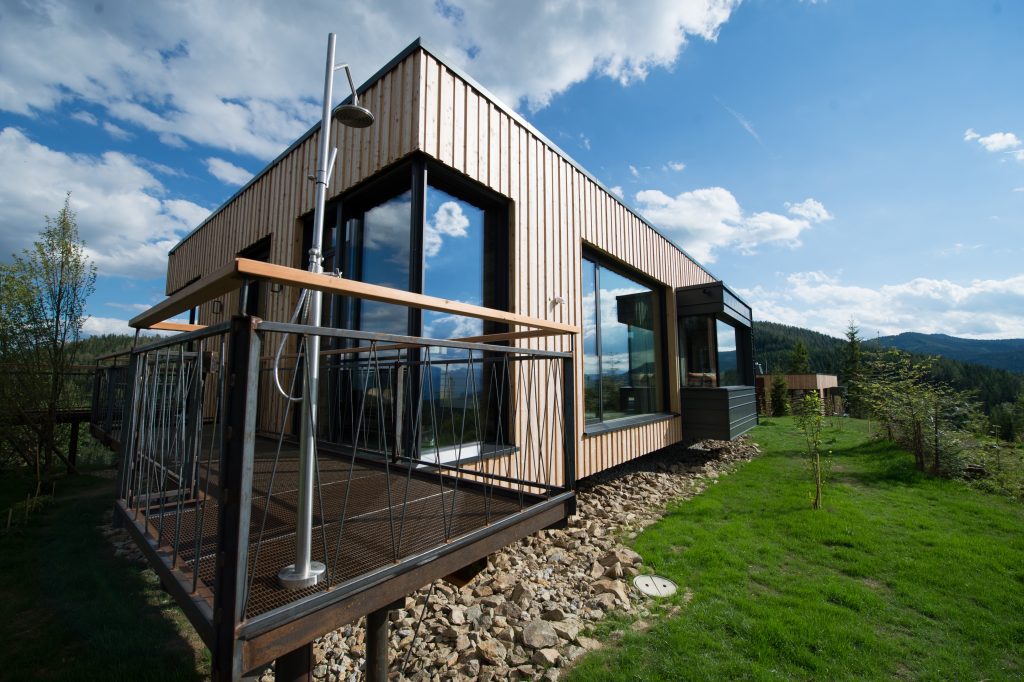 Mochi
Located in the 2nd district on a quiet corner is Vienna's most raved-about Japanese restaurant. The extra-small restaurant was opened in 2012 by Edi Dimant, former chef of reputed Berlin restaurant Kuchi, and Tobi Mueller. Unusual yet extraordinary creations of dishes from the Far East include favourites such as 'Soft Shell Crab' and 'My Best Friend Rolls'. The dishes are served on tableware designed by Austrian artist Matthias Kaiser, who studied under a Japanese Master ceramist. Kohlmayr Lutter Knapp created the unique architecture: dark walls contrasted against light natural wood counters. During summer, you can enjoy dinner in an intimate setting under the trees − definitely a must for the best Japanese food in Vienna.
www.mochi.at
Praterstraße 15, 1020
Tel: +43 19251380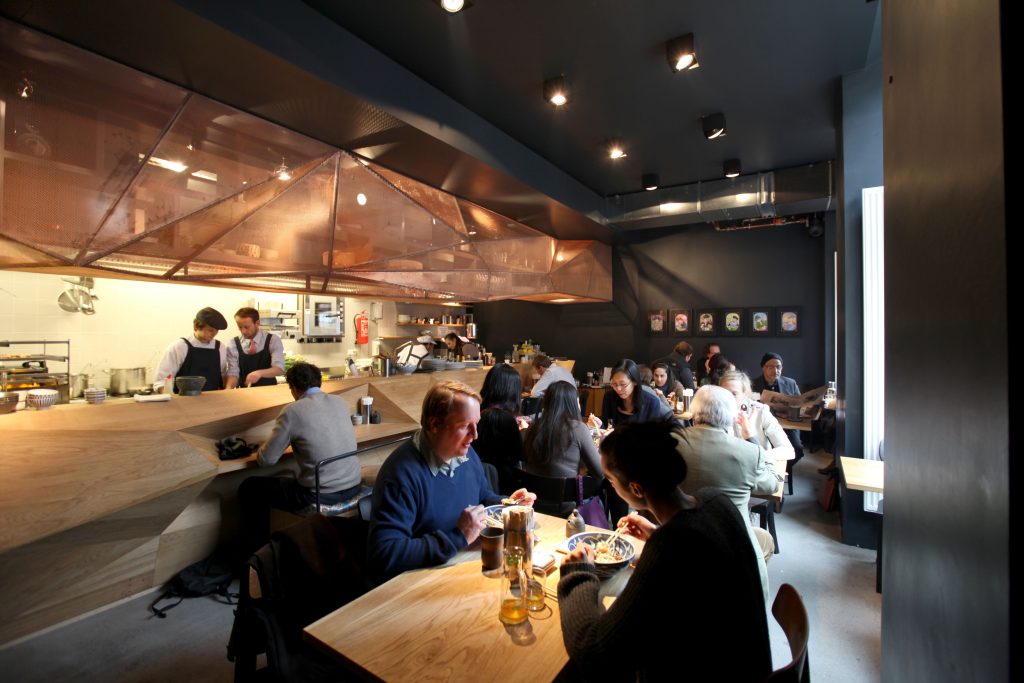 Hotel Daniel
"Artsy, Modern, Green" is the motto of Hotel Daniel, located in the prominent neighbourhood next to the Belvedere Palaces. An immediately eye-catching feature is the rooftop sailboat sculpture by celebrated Austrian artist Erwin Wurm. Upon entering the lobby you will find the cafe and restaurant "Bakery", a popular hangout among locals basking in the unique ambiance. The restaurant, like the rest of the hotel, focuses on organic ingredients from the fruit and vegetable gardens on the hotel's roof and backyard. As far as the rooms are concerned, there are surprises to enjoy: hammock rooms and rain dance showers! A friendly atmosphere makes for an easy day and comfortable stay, and the hotel's concept store has some interesting souvenirs to peruse and take home with you.
www.hoteldaniel.com
Landstrasser Gürtel 5, 1030
Tel: +43 1901310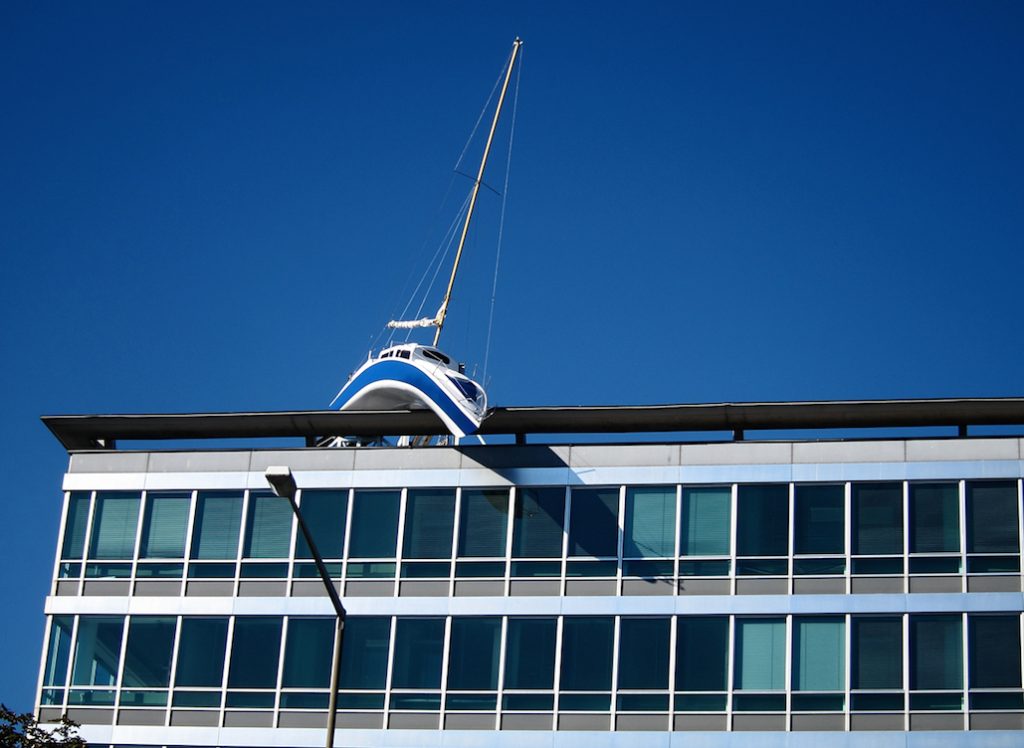 25hours Hotel
Think the 'Big Top' with a twist, introducing you to the circus, exoticism and the surreally sexy. Filled with interesting art-objects, the property is conceptual, fighting clichés with eccentric colour palettes and a contemporary vibe. Boasting multi-functionality, originality and high-comfort, guests can rely on this hotel − it strives to complete every service with soul and heart! Don't miss: the best burger truck in the hotel garden for an afternoon munch followed by a relaxing drink on the rooftop!
www.25hours-hotels.com/wien
Lerchenfelder Straße 1-3, 1070
Tel: +43 1521510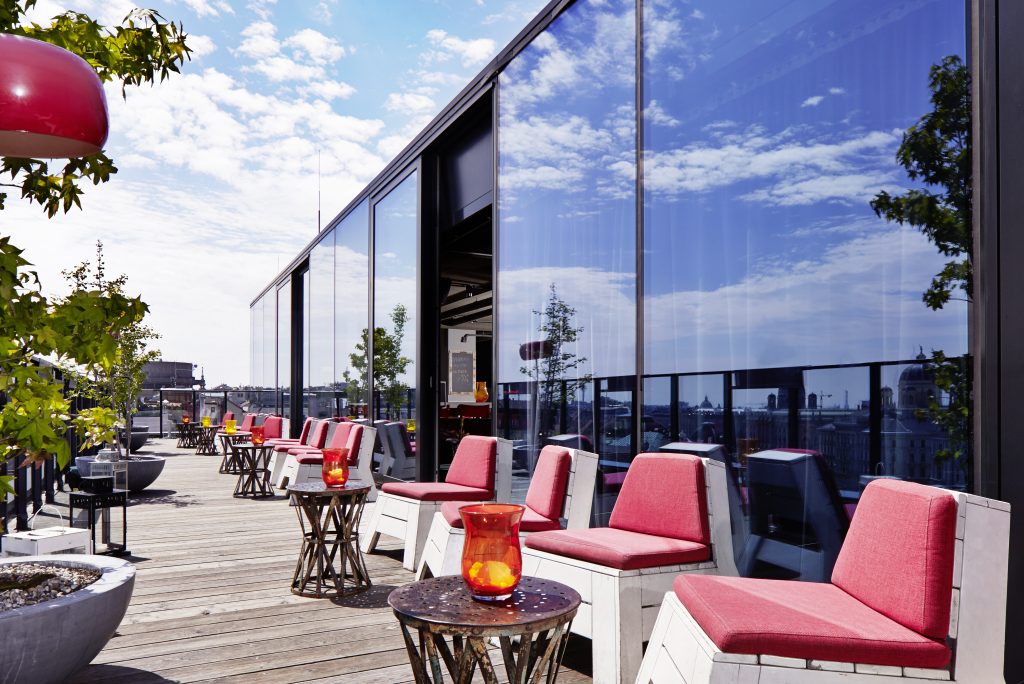 Sofitel Hotel
Not your usual 5-star hotel, this is an Avante-garde masterpiece by French architect Jean Nouvel. Unlike other Sofitel experiences, this is a tribute to Contemporary art. Inspired by historic Viennese buildings, a harmony is created between old and new. Artists Pipilotti Rist and Patrick Blanc have also ingrained their works into the architecture with illuminated ceilings in bright colours inspired by flora and fauna, impressive kaleidoscopes of mirrors as well as a 600 sqm 'Green Wall' plant installation over the entire glass wall at the back of the
www.sofitel-vienna-stephansdom.com
Praterstrasse 1, 1020
Tel: +43 1906160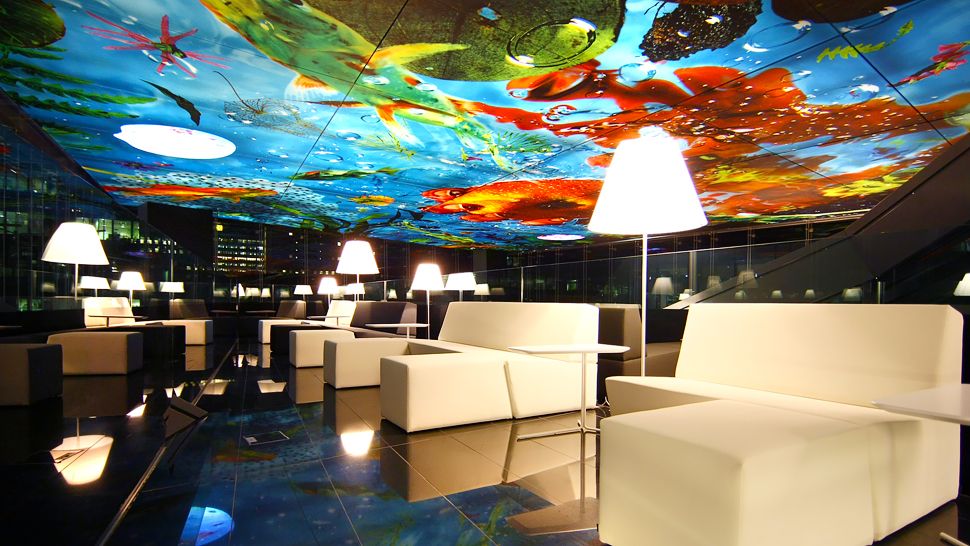 Park Hyatt
Park Hyatt occupies a 100-year-old Baroque building, formerly the headquarters of the Lower Austrian Escompte Bank. Constructed between 1913−15, it is in the largest and oldest square of the inner city, a UNESCO World Heritage Site. A few steps away from the shopping district with Prada, Louis Vuitton and more, it is also next to Zum Schwarzen Kameel restaurant, famous for Viennese culinary delights. Very accessible to sights, monuments and museums, it also caters to business travellers. Our tip? The Spa for cold winter days.
www.vienna.park.hyatt.com
Am Hof 2, 1010
Tel: +43 1227401234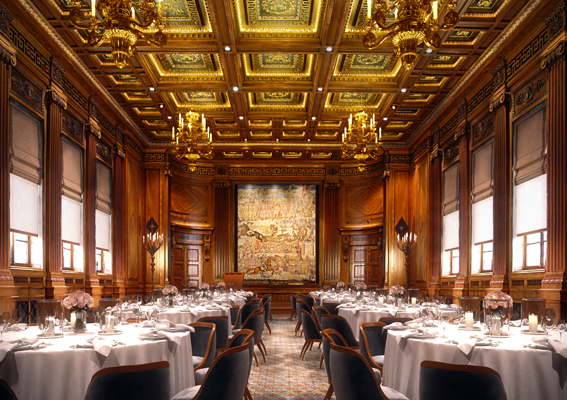 VIENNA – AUSTRIA
The travel guide for exploring the
ecstatic beauty of VIENNA.