Red Sea Global adopts strategies across its ambitious luxury tourism portfolio which focus on sustainability through the essential vehicle of Saudi culture.
---
While contemporary culture has historically drawn a line between the definitions of "contemporary" and "craft" or "tradition", in the context of the Gulf this categorisation has shown itself increasingly outdated. Saudi Arabia, actively establishing homegrown initiatives and collaborating with global institutions to broaden the reach of its artistic offerings, is an example of how a dualistic cultural landscape can exist without compromising integrity. With long-term partnerships in place across the country, the Kingdom is seemingly positioning each of its corners to showcase how heritage and tourism can resonate and thrive in myriad forms. Red Sea Global (RSG), a closed joint-stock company owned by the Public Investment Fund of Saudi Arabia, is another entity contributing to a more sustainable and culturally focused future in the Kingdom's north-west.

With an active emphasis on its young population, Saudi Arabia's support of emerging talent is palpable through increased local educational and professional openings in the cultural sector offered by both governmental and private organisations. In line with the Kingdom's Vision 2030 goal to diversify its economy, RSG places particular priority on the creation of exciting opportunities through its asset portfolio. Building ambitious soon-to-open tourism destinations such as the Red Sea and AMAALA on the north-west coast, RSG embodies a visionary approach in its concepts and technologies to not only provide luxury retreats, but also positively impact people and the planet.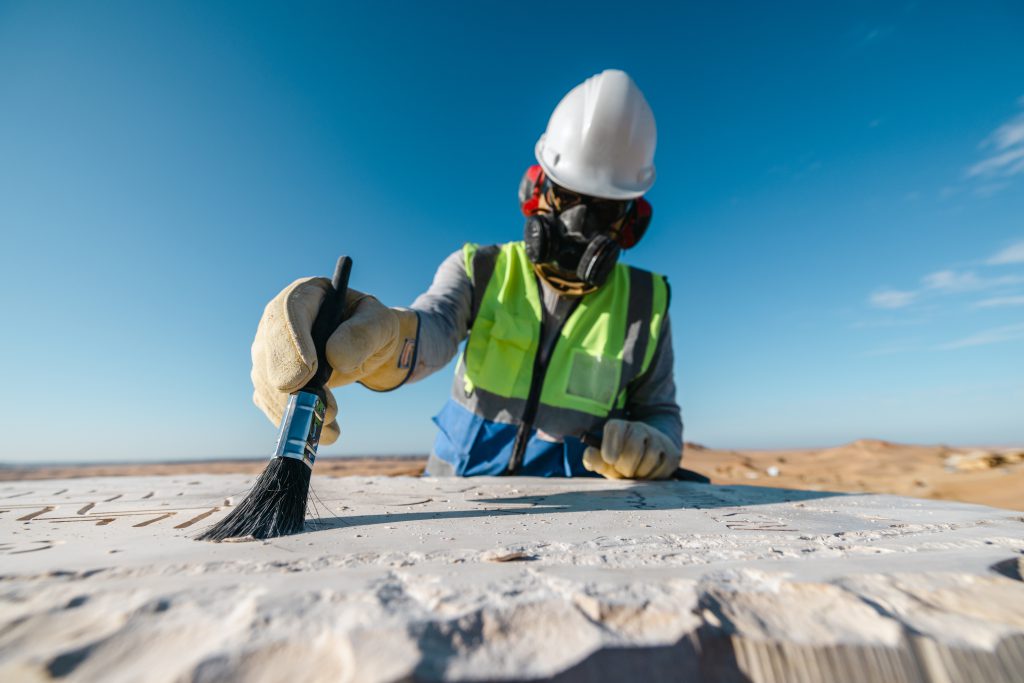 Culture, it believes, is one way of achieving its goal of enhancing the wellbeing of its guests, patrons, communities and environments. Red Sea Global has five guiding pillars: opening the door for Saudi artists; enriching the hospitality and eco-tourism industry with Saudi artwork; building relationships with local artist communities; capturing the Red Sea environment through art; and providing a platform for local artists to show their artwork to RSG visitors and stakeholders. It sees its future as one deeply entwined with Saudi creatives. As a universal language that is widely accessible, the arts offer a prime window into a Saudi Arabia that does not necessitate words or explanation, but relies instead upon innate tools of sentiment and nostalgia.

Across the nation, culture is imbued into structural frameworks, from large-scale projects in Diriyah and AlUla which embrace largely untouched thousand-year histories, through to smaller activations such as the Four Seasons Hotel Riyadh's partnership with Alwaleed Philanthropies, which displays the creations of local female artisans. However, it is not as simple as presenting existing works, spaces and histories. There is a deeper integration of the diverse cultural facets inherent to Saudi Arabia. If the Kingdom characterises itself by its hospitable nature, its ability to incorporate complex cultural and social nuances into a new fabric comes as no surprise. RSG embodies this dimension at AMAALA, which recently announced its hotel partners. The site will aim to draw inspiration from local and historical methodologies in order to celebrate authentic local culture and champion it well into the future. Homage will be paid to the use in desert architecture of orientation, shade and air flow – as seen in traditional wind towers or barajeel, and in interconnected open spaces, which decrease reliance upon mechanical cooling systems by engaging historical forms that "disrupt wind flow, create turbulence and cool the spaces beneath".

The influence of heritage is also tangible in more decorative expressions, witnessed in RSG's newest properties: Six Senses Southern Dunes, The Red Sea; St Regis Red Sea Resort; and Nujuma, a Ritz Carlton Reserve. All engage in dialogue with their locales, but with unique approaches to the smaller details. The Southern Dunes property commissioned a local artist to carve the Six Senses signage, for example. Ever focused on the "big picture", RSG pays careful attention to the micro-cultures which exist across the Kingdom, honing in specifically on the visual tropes of the Red Sea coast and islands. It has taken a particular interest in recognising – and adapting – the traditional Farasani, Jazani, Aseeri and Hejazi architecture, design and spatial arrangements created by the lifestyles of generations. "With the massive development of the Kingdom over the past few years," notes Raghad Alkhathlan, RSG senior design specialist, "it is important to continue to respect and promote Saudi Arabia's cultural heritage in a way that complements this change and progress."
This approach likewise characterises the impetus behind The Red Sea Art Competition. Under a motto of "Live it. Create it.", RSG introduced a competition in 2020 for emerging Saudi talent. "The art competition, launched in collaboration with Prince Sultan University, has played an integral role in helping home-grown creatives celebrate and highlight the natural beauty of Saudi Arabia's coastal areas," says Alkhathlan. "From textiles and photography to painting and calligraphy, students have been empowered to not only promote the region's unique heritage, but also embrace the transformative power of different artforms and innovations."

A resulting selection of 16 works was exhibited in 2021 at the Turtle Bay Hotel. Winners also received a monetary prize. "Our goal is to invest in national talent by providing Saudi artists with the opportunity to play an active role in the development of our destination, enriching it with a spectrum of original works of art," said John Pagano, Group CEO of RSG. With an emphasis on inclusivity, the competition was open to all – adults and children – in a gesture that continues to acknowledge and support the evolving cultural fabric of Saudi Arabia. "As the world becomes more connected, the importance of local artists and culture in providing an anchor for identity remains," says artist and agricultural engineer Ali Al Hassan. "Art has played such a role for thousands of years, and must be able to continue to do so."
This feature first appeared in Canvas 109: Smoke and Mirrors